2017 FILM CHOICES 
---
Film Schedule In Order of Appearance: There will be NO intermission intermission this year. We will hold a quick raffle and  door prize drawing at the end.   In addition to our line up of film selections from the Wild & Scenic on Tour selections we have a special showing of the short film Brickhead Earth made by local film maker Suzanne Mitchell about local artist James Tyler following our pre-film presentation of local sponsors and community activists and before the Wild & Scenic 2017 selections.
brickhead EARTH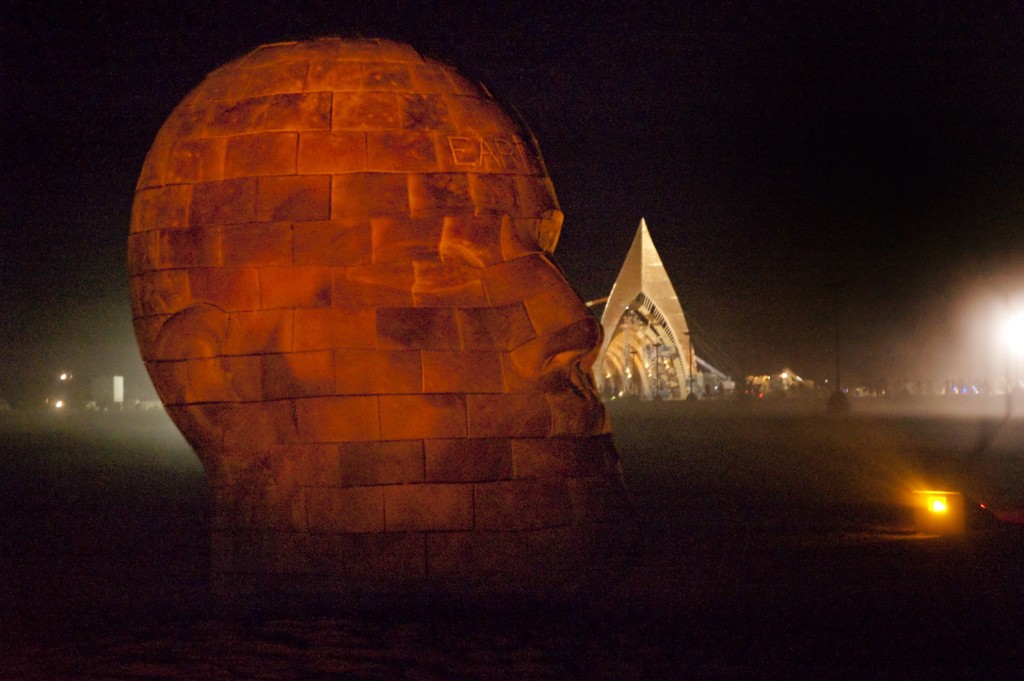 Suzanne Mitchell, David Sosnow, ©Full Motions Pictures | 7 min.
brickhead EARTH is an artful account of transformation that mirrors the quickly changing landscape on earth. It is in the dusty heat of the Nevada desert where renowned sculptor and Rockland County artist James Tyler begins a journey to bring attention to the most endangered places on our planet. In August 2015, Tyler brings a team of eight New Yorkers to the Black Rock Desert to erect a four ton ceramic head at the Burning Man Festival. We watch as Tyler fights the blistering dust storms to build a nine foot tall brick head. It is the personification of humankind, and the fragility of humanity during a period when environmental degradation is having profound effects on man's future. Tyler says, "the mission of Burning Man is a perfect fit with my own vision about art in the 21st century. My works are about life on Earth and each Brickhead sculpture is a visual representation of our collective humanity."
Our Wonderful Nature – The Common Chameleon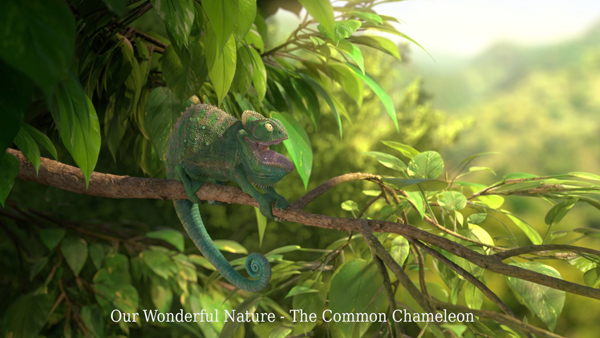 Tomer Eshed | 2016 | 4 min.
The feeding habits of the common chameleon as never seen before. Enchanting.
Douglas Tompkins: Wild Legacy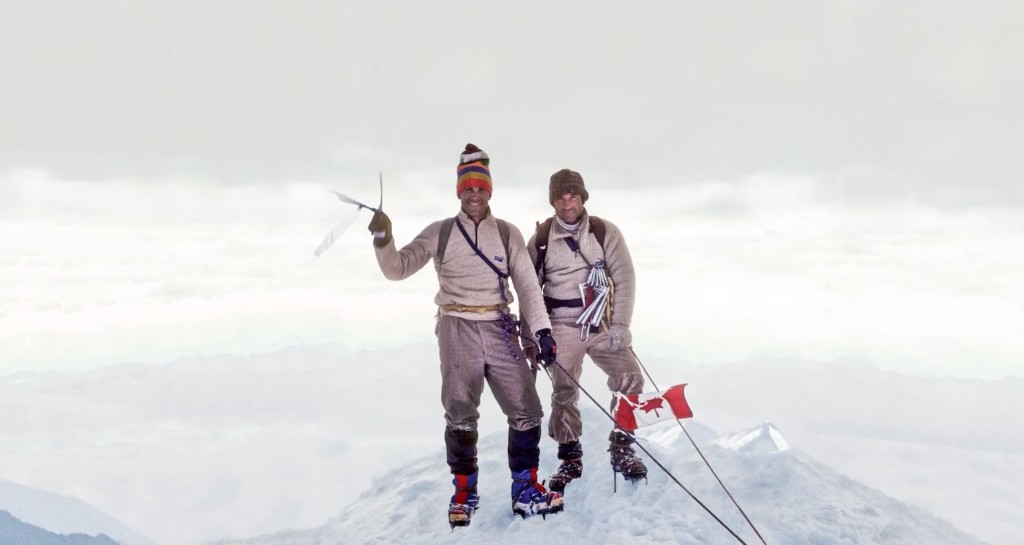 James Q Martin, Chris Cresci | 2016 | 16 min.
Douglas Tompkins was a world-renowned adventurer, entrepreneur, and conservationist. The founder of The North Face and cofounder of Esprit, Doug spent the first half of his life building successful global brands, while simultaneously adventuring around the world, completing first descents of the world's toughest rivers. In 1968 Doug embarked on a trip to Chile, driving with friends from California to the tip of Patagonia. In the early 1990s, Doug sold his part of Esprit and turned his entrepreneurial energies to land and wildlife conservation projects in South America, working alongside his wife, Kristine McDivitt Tompkins, the former CEO of Patagonia, Inc. Over the last 25 years, Tompkins-initiated efforts have helped secure 4.75 million acres in new protected areas in Chile and Argentina including five new national parks. Tragically killed in a kayaking accident on December 8th, 2015, A Wild Legacy tells the story of Doug's incredible life, his lasting impact on the wild landscapes of Patagonia, and Kris and the Tompkins Conservation team's efforts to continue his audacious mission..

A Ghost in the Making: Searching for the Rusty-Patched Bumble Bee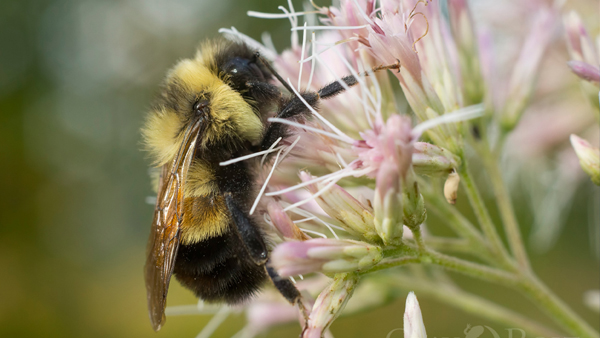 Neil Losin, Morgan Heim, Clay Bolt, Nate Dappen | 2016 | 19 min.
Everyone has heard about bee declines, but with so much attention focused on domesticated honeybees, someone has to speak up for the 4,000 species of native bees in North America. Natural history photographer Clay Bolt is on a multi-year quest to tell the stories of our native bees, and one elusive species – the Rusty-patched Bumble Bee – has become his white whale..
Native Waters – Rio Grande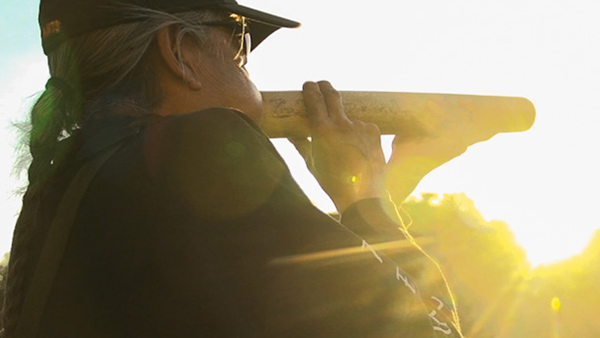 Amy Marquis, Dana Romanoff, Sinjin Eberle | 2016 | 8 min..
The Wild & Scenic Rio Grande River is the lifeblood of New Mexico. But for Tesuque Pueblo member Louie Hena and his family, the river is more than an office, more than a provider, it is home. In celebration of the 50th Anniversary of the Wild & Scenic Rivers Act, happening in 2018, Louie urges us all to protect more wild rivers.
One Hundred Thousand Beating Hearts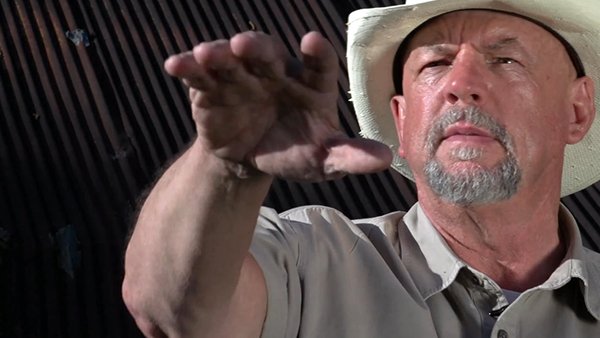 Peter Byck, Hal Honigsberg, Todd Johnson and FlexiP, Ming Tai, Jim and Paula Crown | 2016 | 15 min.
Director Peter Byck's short film "One Hundred Thousand Beating Hearts" tells the story of fourth generation cattleman Will Harris's evolution from industrial, commodity cowboy to sustainable, humane food producer, whilst breathing new life into a community left behind and forgotten due to, as Will says, the industrialization of agriculture.
The Accidental Environmentalist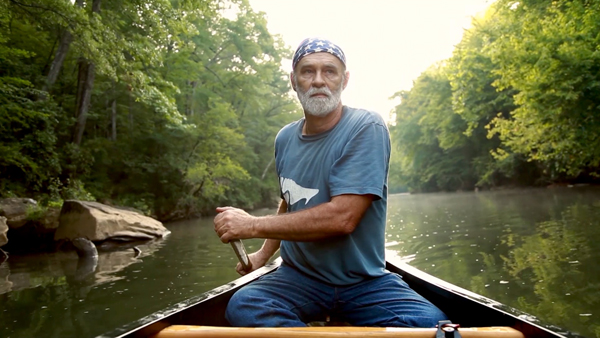 Kristine Stolakis, Southern Exposure Film Fellowship | 2014 | 12 min.
AWARD WINNER 2016 Spirit of Activism. John Wathen was just an average guy until coming into contact with toxic chemicals, stumbling upon a video camera, and discovering his passion for protecting Alabama's waters..
Wasfia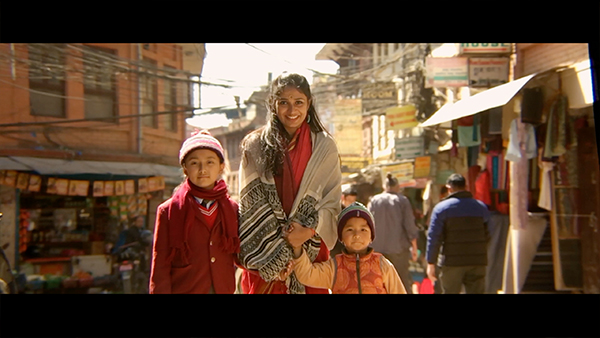 Sean Kusanagi, Wasfia Nazreen, Bryn Mooser, John Agnew, Chris Kelly, Hayley Pappas, Kelly Kandle, RYOT Films | 2016 | 13 min..
National Geographic Emerging Explorer and Adventurer of the Year Wasfia Nazreen doesn't just climb for the thrill; she climbs for a cause. The first Bangladeshi to scale the Seven Summits, Wasfia has made it her purpose to brave these climbs for the sake of something larger – for the women of Bangladesh. Lyrical and poetic, this short documentary, shot entirely on iPhone 6s, is a reflective character portrait that takes us from the depths of Wasfia's struggles to the highest peaks on the planet, as we explore what it means to pursue the unknown..
Operation Moffat
Steven M. Bumgardner | 2015 | 9 min.
Take inspiration and wit from the colorful climbing life of Britain's first female mountain guide, Gwen Moffat. Writer Claire Carter and filmmaker Jen Randall scramble, swim and barefoot climb through Gwen's most cherished British landscapes, grappling with her preference for mountains over people, adventure over security, wilderness over tick lists. This is a film deeply rooted in a real love of wild places..
Role Reversal – Tim and Emily Harrington Climbing in Spain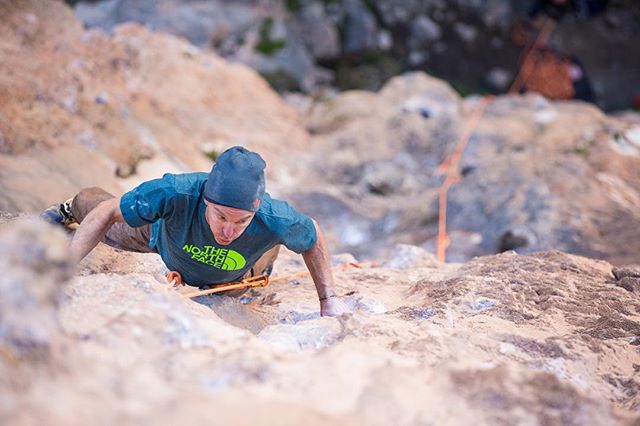 Jon Glassberg | 2016 | 7 min.
Emily Harrington traveled to Spain with her dad, Tim, to mentor him while he attempts to tick his first 5.12 at age 60. Tim and Emily learn from each other and relive the glory days in this heartfelt family climbing epic.
Selah: Water from Stone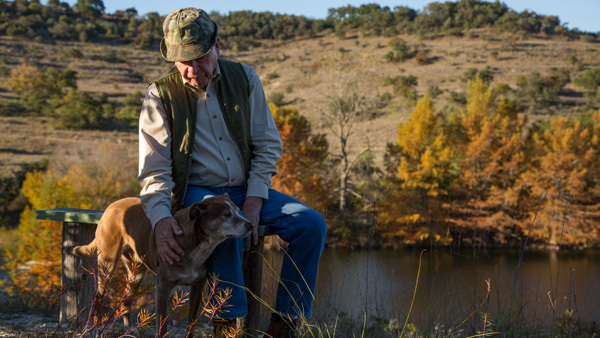 Ben Masters, John Aldrich, Tito West, Skip Hobbie | 2016 | 8 min.
Fifty Years ago David Bamberger devoted his life to restoring a neglected and overgrazed ranch in the Texas Hill Country. The result? Water from Stone. By restoring natural ecological functions, David filled hillside aquifers, brought springs back to life, created riparian habitat, and inspired a landscape movement..
Ace and the Desert Dog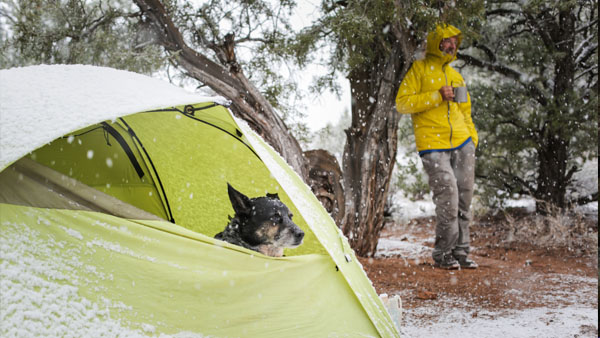 Brendan Leonard, Forest Woodward, Stefan Hunt, Joe Peters, Max Lowe | 2015 | 9 min.
For his 60th birthday, adventure photographer Ace Kvale and his dog, Genghis Khan, set out for a 60-day backpacking trip in Utah's canyon country. The pair tells the story of their trek, friendship, and Genghis records it on his Desert Dawg Adventure Blawg..