Film Festival Partners 2017
Each year ROSA4Rockland teams up with other local environmental and other community groups to bring this event to Suffern for Earth Day. Our local economy grows stronger when we leverage the environmental beauty that defines our communities. We urge everyone to be an activist when it comes to enjoying the beauty of the Ramapo Mountain areas and to get involved with the groups below to get out, get active and get involved.
---
Antrim Playhouse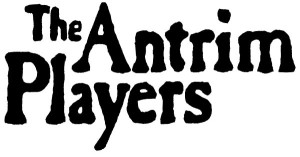 Located in the historic section of Wesley Hill for 8 decades the Antrim Playhouse has been one of the cornerstones of the development of local theater talent. The amateur Antrim theatre theater productions take place six times a year.
For more information visit: AntrimPlayhouse.com
---
Clearwater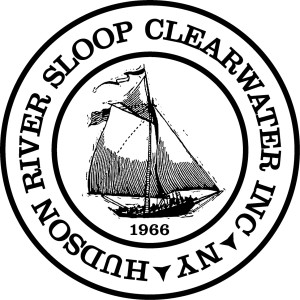 Hudson River Sloop Clearwater, Inc. is a nonprofit, member-supported organization whose mission is to preserve and protect the Hudson River, its tributaries and related bodies of water. The sloop Clearwater, first launched in 1969 by Pete Seeger and friends is the vessel by which Clearwater delivers its mission. The sloop has become America's Environmental Flagship and a symbol of environmental justice. As an organization, Clearwater works to provide innovative environmental education programs, advocacy, and celebrations designed to expand people's experience, awareness and stewardship of our magnificent natural resource, the Hudson River.
For more information visit: Clearwater.org
---
Earth Citizens Organization
On September 11, 2013, EARTH CITIZENS ORGANIZATION (ECO) was formed to develop leaders committed to making a difference in their lives and communities for a healthier and sustainable world. Since that date, ECO's focus has been on providing training and education, developing training facilities, and organizing community events that help people live mindfully and get healthier naturally. Through these actions, ECO desires to catalyze a shift that will change the future of the world to one of peace and sustainability. We call this collaborative effort the Earth Citizen Movement. Our goal is reaching 1% of the world's population and to help them incorporate Earth Citizenship into their lifestyle and daily choices.
For more information on 7th Annual Earth Citizen Walk–Rockland Co NY: EarthCitizens.org
---
Empowering Women Thru Motion

We use the power of exercise and education to empower women of all ages to:
Celebrate their bodies
Honor their voices
Recognize their talents
Ignite their personal power
Begin the ripple effect
More than a walking, hiking or running group… We believe in women that recognize their limitless potential and help themselves and others pursue her dreams. Our mission is to empower women of all ages through physical and emotional fitness while providing a charitable opportunity to support women in need. We believe in women that recognize their limitless potential and help themselves and others pursue their dreams.
For more information visit:  EmpoweringWomenThruMotion.org
---
Fyke Nature Association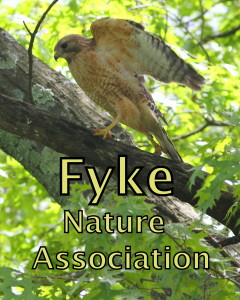 The Fyke Nature Association was founded in 1952 by a group of people strongly dedicated to saving undeveloped tracts of land in Bergen County, New Jersey, as nature preserves.  Since its founding, Fyke has not only been a force for preservation, but a forum where people can educate themselves and share their love of the natural world.  In later years, the association has expanded its involvement to include environmental issues throughout New Jersey and New York. The Association, along with the Borough of Allendale, co-manage the Celery Farm Nature Preserve in Allendale, NJ.  Together, we have been instrumental in keeping the Celery Farm, a 107-acre freshwater wetland, in its natural state.  As a result, 53 bird species breed in the preserve, and over 240 species have been recorded there.
For more information visit:    FykeNature.org
---
Hungry Hollow Co-Op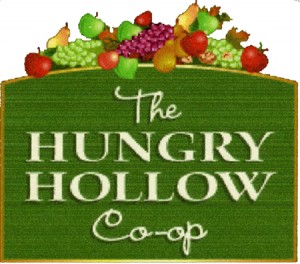 We, the owner / members and the staff of the Hungry Hollow Co-op, are dedicated to providing, at a just value, the healthiest foods available, in an atmosphere of warmth and friendliness. We encourage the production and use of biodynamic and organic foods and products that promote health in individuals and the local and worldwide environment.We strive to cultivate a rich community life, locally and regionally, through education and participation in the cooperative form of business. We seek to serve an ever-growing and diverse community of people by providing access to the healthy foods, products and quality of life we espouse. We support the responsibility of business to positively transform society and the use of profit to fuel socially minded initiatives; we seek mutual responsibility and fairness in our relationships with suppliers, staff and customers.
For more information visit: HungryHollow.org
---
Hackensack Riverkeeper

Founded in 1997 by Captain Bill Sheehan, Hackensack Riverkeeper is the leading clean water advocate for the Hackensack River and its 210-square mile watershed which stretches from the High Tor Mountains of Rockland County to Newark Bay and the NY/NJ Harbor Estuary. A founding member of the international Waterkeeper Alliance, the organization employs a fourfold strategy of environmental action, advocacy, education and litigation to fulfill its ongoing mission to protect, preserve and restore the Hackensack River. Hackensack Riverkeeper works constantly with community and civic leaders, the media, its colleagues in conservation and all people of good will to help secure a clean, green future along the river and everywhere.
For more information visit: HackensackRiverkeeper.org
---
Keep Rockland Beautiful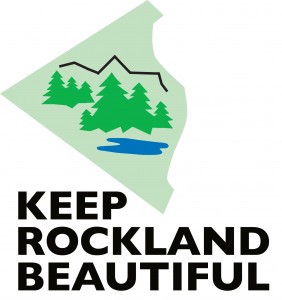 Keep Rockland Beautiful, Inc. is a non-profit affiliate of Keep America Beautiful. Our mission is to promote a cleaner, more beautiful county. Through partnerships and strategic alliances with citizens, businesses and government, Keep Rockland Beautiful's programs motivate thousands of volunteers annually to clean up, beautify and improve their neighborhoods, thereby creating healthier, safer and more livable community environments. In addition to the signature cleanup event, Keep Rockland Beautiful organizes environmental education events in schools, promotes litter law enforcement, and supports public art and beautification activities.
To find a spring clean up event near you: KeepRocklandBeautiful.org
---
MEVO (Mahwah Environmental Volunteers Organization)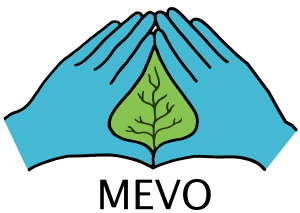 The Mahwah Environmental Volunteers Organization was founded in the summer of 2008 by a bunch of nature loving teenagers who wanted to make a difference. We envision a sustainable world with enough resources for everyone, where people don't live in toxic surroundings and where everybody considers their impact on the Earth. MEVO carries out volunteer work to promote environmental sustainability throughout local communities. We plant trees, clean-up polluted areas, rehabilitate soil erosion, start natural agriculture farms, organize electronic recycling drives, educate students on recycling, distribute recycling bins and give away compact fluorescent light bulbs. We want to get people involved in improving their society and working to solve our worst environmental problems.
For more information visit: MEVOEarth.org
---
NY-NJ Trail Conference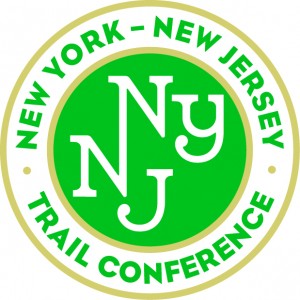 New York-New Jersey Trail Conference: Since 1920, the Trail Conference has partnered with parks throughout the region to create, protect, and promote a network of more than 2,100 miles of public trails. The Trail Conference recruits and coordinates volunteers to keep trails open, safe, and enjoyable, and publishes maps and books that guide public use of these trails. The nonprofit organization has a membership of 10,000 individuals and 100 organizations that have a combined membership of over 100,000 active, outdoor-loving people. Trails and the lands they traverse require care, responsible use, and vigorous support by the people who enjoy them; the Trail Conference leads this effort.
For more information visit: NYNJTC.org
---
Preserve Hudson Valley

To preserve and protect the rural character and environmental quality of the Hudson Valley by thwarting those who act solely out of self-interest and ignore the facts of sustainability.  We represent the interests of local residents and aim to ensure that future generations have the opportunity to enjoy the spectacular and unique beauty of this region. Preserve Hudson Valley Inc. is a not-for-profit organization comprised of informed and engaged citizens.  We recruit and employ legal, engineering, and environmental experts as needed – relying upon donations to fund these efforts.  100% of all donations go directly towards this goal, and our voice grows louder with each supporter.
For more information visit: FaceBook.com/PreserveHudsonValley or PreserveHudsonValley.org
---
Rivertown Film

The Rivertown Film Society is devoted to celebrating, exploring and promoting the art of the motion picture through film screenings and educational programs. Activities in support of this mission are intended to enhance audience appreciation of the motion picture, encourage support for filmmakers and the local film community, provide educational programs related to the art and craft of motion pictures and to help build the cinematic arts audience of the future.
For more information visit: RiverTownFilm.org
---
Rockland Farm Alliance
A broad-based coalition of farmers, community activists, local and county officials, and interested citizens, Rockland Farm Alliance (RFA) was formed in early 2007, with a simple mission: to preserve, create and enhance sustainable food production in Rockland County, NY.
For more information visit: RocklandFarm.org
---
Rockland Youth Film Festival*

The Rockland Youth Film Festival (RYFF for short) was created by the kids at Spring Valley Commons and the EELEF Homework Center as a way to showcase the wonderful films that are made by young people worldwide. The EELEF Homework Center, located in Spring Valley, NY, is a licensed 501c(3) nonprofit organization. It offers kids in grades K-12 a homework help center that provides academic support and extended homework enrichment activities after school. The services offered at EELEF are free of charge to all residents of Spring Valley Commons, a community that provides safe and affordable housing, with a prime focus on family development and on-site educational support.
For more information visit: RYFF.org
---
ROSA4Rockland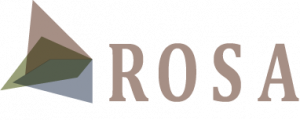 ROSA's mission is to represent the interests of area residents in their demand for a safe, legal, sustainable, and well planned land use solution for the Patrick Farm property; a plan that will protect our shared water supply, the environment and the character of the community.
For more information visit: http://www.ROSA4Rockland.org
---
Sierra Club – Rockland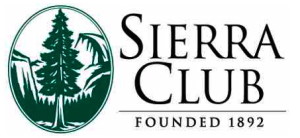 Founded by legendary conservationist John Muir in 1892, the Sierra Club is now the nation's largest and most influential grassroots environmental organization — with more than two million members and supporters. Our successes range from protecting millions of acres of wilderness to helping pass the Clean Air Act, Clean Water Act, and Endangered Species Act. More recently, we've made history by leading the charge to move away from the dirty fossil fuels that cause climate disruption and toward a clean energy economy. For more information, see our Mission Statement and Strategic Plan Overarching Visionary Goals.
There is a local chapter of the Sierra Club that meets monthly to discuss issues facing Rockland County and the lower hudson valley. For more information about their events and to sign up for notifications of the monthly meeting please the Sierra Club Rockland page.
---
Sparkill Creek Watershed Alliance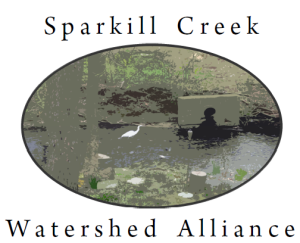 The Sparkill Creek is a 9 mile, bi-state waterway which originates on Clausland Mountain in Rockland County, NY and travels south into New Jersey, then switches back traveling north through Rockland County again before entering the Piermont Marsh, and flowing on into the Hudson River. The Sparkill Creek Watershed Alliance is a group of community volunteers that perform:
Stream monitoring
Tree Planting
Creek Clean Ups
Hudson River Aquatic Study
Community Education
For more information and activities please visit: SparkillCreek.org
---
Stony Point Action Committee for the Environment, Inc. (SPACE) 25 Years of Environmental Advocacy & Education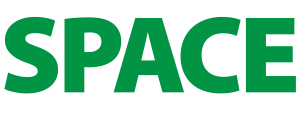 SPACE was formed in 1990 to alert and inform town residents that decisions being made at town hall and the general lack of comprehensive land use planning would threaten and permanently change the natural beauty and character of our community. SPACE sounded the alarm 25 years ago with a belief that citizen action can make a difference, and we have been a constant watchdog at Stony Point town meetings ever since. SPACE supports public access to open and transparent government. While SPACE does not endorse specific political candidates, we believe in the citizen's right and responsibility to be an informed voter. As a service to the community, SPACE has sponsored a number of community meetings, forums and political debates on important issues during town, county and state elections. SPACE also sponsors its own website, social media and has been a long-time supporter of the Stony Point News and the RockNet e-mail networks.
To find out more about SPACE, please visit our Facebook Page and our website: www.stonypointer.org
---
Sterling Forest Partnership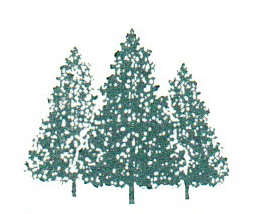 The Sterling Forest Partnership emerged around 1990, and contributed vitally to the eventual establishment of Sterling Forest State Park in 1998.   We are dedicated to the preservation and protection of the natural, historical and cultural resources of Sterling Forest Park.  The mission of the Sterling Forest Partnership is to educate the public, and to ensure that activities in and around the Sterling Forest area promote the quality of its habitat, the clarity of its waters and skies, and the integrity of its forest ecosystem.
For more information visit: FaceBook.com/SterlingForest
---
Rotary Club of Suffern, NY
Founded in 1927, the Suffern Rotary Club has a long history of supporting the community with good works and fundraising. Their intention is "Service Above Self" with a focus on local small business, education and fellow nonprofits, while still giving generously of their time and finances to back international initiatives. The club meets every Thursday at 12:15PM at Marcello's in downtown Suffern, New York.
For more information visit: http://suffernrotary.org/